Evolutionary Astrology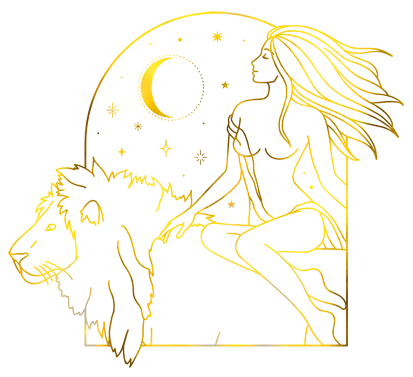 Why Evolutionary Astrology Readings? When you took your first breath, the celestial bodies formed a map in the sky. The sacred art of Evolutionary Astrology will help you uncover the symbolism in this map which leads to evolution in this lifetime.
Evolutionary Astrology readings can help you learn about yourself, show you how to utilize your unique gifts to your best advantage, and manifest the life you envision. Your astrological birth chart provides details and insights about the optimal path to peace and happiness. An astrological reading can help you discover the tools to evolve your soul and inspire meaning and purpose.
Evolutionary Astrology recognizes that people cannot be thoroughly described in simplistic terms. Therefore, your natal chart is unique and perfect for you.
Evolutionary Astrology is, perhaps, the richest of all languages for describing human complexity. The planets represent the structure of the mind. The sign each planet is in determines its personality and motivation. The house a planet lies in shows the theatre of life where the planet will tend to express itself. The aspects are the geometrical angles formed between planets or between planets and angles.
Through the lens of astrology, one can uncover optimal mental patterns and shed light on motivations that deplete energy.
Have you thought about changing careers and are not sure what to pursue?
Are you interested in improving your relationships?
Evolutionary Astrology Readings can help answer these questions.
Astrology offers a rich and compelling view of the human psyche and soul. Your birth chart can expand your viewpoint on the many opportunities available to create your best life. Astrology also provides you with clues to your past lives, ancestry, and to areas where your soul can evolve in this lifetime.
Readings:
Readings are offered via Zoom or phone (including WhatsApp). Business hours are typically 10:00 am-7:00 pm EST.
To schedule a session clients may email me at alexa(at)alexalane.com, text to 203-988-4190 or use the Contact Page.
Please send me your full name, exact birthplace, birthdate, and birthtime (from your birth certificate if possible).
Clients may purchase a session via the "Buy Now" buttons below each service.
You will receive a color astrology chart prior to our session.
If you select Zoom I will provide a recording within 48 hours. Recordings of phone calls (if desired) are the responsibility of the clients.
A Birth Chart reading offers insight into your gifts, psyche, and soul evolution. Within the depths of your chart, opportunities and energetic potentials for peace and happiness arise. The rich symbolism reveals energy patterns that illuminate your life purpose, a path to love, harmonious relationships, and potential career paths. In addition, your Birth Chart offers life lessons that lead to evolutionary growth. I will provide insight that helps you work with the energy presented in your chart and offer creative practices to help manifest your sacred path.
Birth Chart Reading: $100
Within you're your birth chart lies an energy pattern that reveals an amalgam of themes reflecting your past. You may understand these themes and energetic patterns as influences from your ancestors. Reincarnation or prior past lives is another way to understand this energy. We could also view the information as Karma. Karma, in simple terms, is our actions, reactions, or habits.
By exploring themes from the past, lessons are revealed that illuminate your current evolution. The process of letting go of former philosophies or ancestral ties that do not resonate with you opens the door to healing. It calls back lost pieces of your psyche and ushers in new energy. In turn, igniting the power within you to create sacred relationships and the life you envision. By exploring the astrological symbolism, you will discover the energetic medicine that leads to your calling, your Dharma, and the pinnacle of your soul evolution.
Past Life Reading: $40

In this four session immersion, you will receive a Birth Chart reading and three coaching sessions to help you evolve on your path. I will offer guidance and creative strategies that will highlight the evolutionary direction of your life. Read more about Soul Evolution Coaching here.
Soul Evolution Immersion Package: $325