Reiki Training
Reiki Masters:
Alexa and Andrew Lane have over 20 years of experience as Reiki Master Practitioners. Their Reiki lineage connects to Usui Reiki. As Reiki educators, they have led Reiki Trainings in NY, CT, and Donna Karan's Urban Zen Foundation.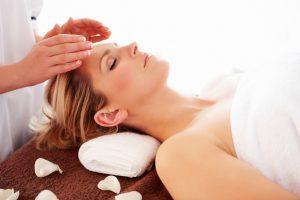 Reiki Training First Degree:
Reiki Training First Degree introduces students to Reiki. Students will learn the history of Reiki and how to apply this ancient, sacred art to increase health and wellness. During the training, students will learn to treat themselves with Reiki. Through self-treatment, students will deepen their connection to Reiki energy. Additionally, students will learn the proper body mechanics and therapeutic techniques needed to provide a Reiki treatment session to others. Students will also receive Reiki attunements from the Reiki Masters. The attunements increase intuition and the ability to access and transmit Reiki.
Course Curriculum:
Reiki Attunements
Energy Anatomy & Chakras
Energy Locks (Bandhas)
Hand Positions
How to Clear Energy
Meditation Techniques
Anatomy and Physiology
Investment – $150
Next Training: Saturday, September 17th
Online via Zoom with Reiki Master Teachers Alexa and Andrew Lane
Time: 10:30 a.m.-5:30 p.m.
If you have questions please contact me at alexa@alexalane.com or call: (203)-988-4190
To sign-up you may purchase the class below
Reiki Training Second Degree:
Reiki Training Second Degree builds upon the foundation students learned in Reiki First Degree. This course will deepen and expand your skills as a Reiki practitioner. During the course, students will receive the sacred Reiki symbols. These symbols are used during Reiki treatment sessions to provide mental and emotional healing. Students will also learn techniques to administer long-distance healing.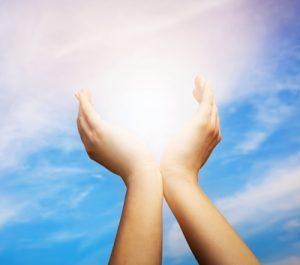 Course Curriculum:
Energy Attunements
Anatomy and Physiology
Reiki Symbols
Crystal Healing
Introduction to Pranic Color Healing
Gentle Yoga
Therapeutic Essential Oils
Investment – $300
Next Training: Saturday, October 8th
Online through Zoom with Reiki Master Teachers Alexa and Andrew Lane
Time: 10:30 a.m.-5:30 p.m.
Reiki Mastership Course
The Reiki Mastership course is an apprenticeship program. During the course, students will receive attunements and the Mastership Symbol. Students will continue broadening their knowledge of Reiki, anatomy, and physiology. All Mastership apprentices will continue practicing their skills and abilities while accumulating practical hours as Reiki practitioners.
Course Curriculum:
Energy Attunements (Mastership Degree)
Mastership Symbol
Anatomy and Physiology
Reiki Practical Hours – 25 Reiki sessions with written assessments
Practical Skill Assessment
Teaching Skills
Ongoing mentorship during the Mastership Program
Class Hours: 12 hours
Completion time will vary however most students complete the Mastership Program in 4-6 months
Investment – $550
What is Reiki?
Reiki is a Japanese energetic healing modality that can complement traditional therapeutic interventions. The term "Reiki" can be defined as "Rei," meaning spiritual wisdom or higher power, and "Ki," meaning light force energy.
Origins of Reiki
Although the exact origins of Reiki are unknown, many practitioners believe it dates back thousands of years. One of the founders is Dr. Mikao Usui. He developed his system and passed on the information to Dr. Chujiro Hayashi.
Dr. Chujiro Hayashi then trained Mrs. Hawayo Takata in Reiki Mastership. In the spirit of continuing the lineage, he granted her permission to teach Reiki in the west.
Reiki Treatment Sessions
During a Reiki treatment session, the Reiki practitioner channels life force energy through their hands while working on the client's physical, emotional, and energetic body. The treatment is administered by light touch on the body and off the body in the energetic field.
Reiki can offer relief for a variety of symptoms and conditions including:
Stress
Anxiety and Depression
Physical Injuries
Recovery from Trauma
Fatigue
Chronic Pain
The Five Reiki Principles
By Dr. Mikao Usui
Just for today, I will not be angry.

Letting go of anger increases the flow of energy in your life.

Just for today, I will not worry.

Letting go of worry creates an opening to unlimited possibility.

Just for today, I will be grateful.

Having gratitude in your heart increases the vibration of love.

Just for today, I will do my work honestly.

Working honestly and with integrity leads to purity of intention.

Just for today, I will be kind to every living thing.

Compassion creates a heart to heart connection between all living beings.
Research Links